Maybe this was what Kane was thinking of: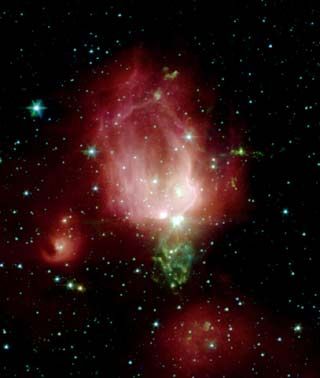 The 'rosebud nebula', or NGC 7129, courtesy of
NASA.
The Milky Way galaxy was one of the
'founding members'
of the universe. This happened likely because of
filaments
, which developed during the cosmic
'dark ages.'
Silicon
isn't just a valley in California. No, this isn't a science lesson, but a research dump.