As promised. No, I'm not done with the novel, but here they are anyway. These are pictures I took of my trip to Indy for the Star Wars Convention last month. I stayed with my friends Amy and Conan who I met in Ireland and are getting married later this month. I also stopped in Chicago to see my other Irish buddy Lisa and her fiancee Matt.
Me and Amy and Conan: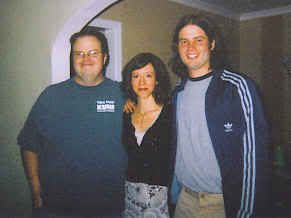 None of my pictures inside the convention center came out that well, including the ones I took of the Rock McCallum Q&A (I do have several good shots of the back some guy's head) but here are a few:
The Line: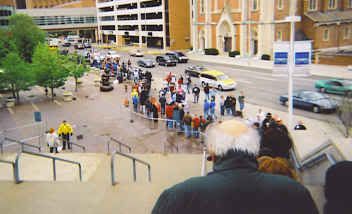 Hasbro Action Figure Sculptor Brian Venneman's goodies: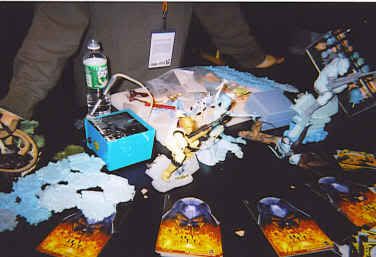 Brian also sculpted Hasbro's latest action figure (comes with geek action):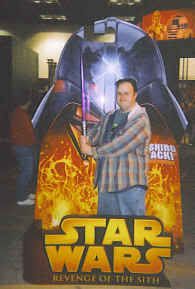 The day I arrived there was a biblical hail storm. I'd never seen anything like it before; marble sized hail crashed down on the city for 15 minutes straight: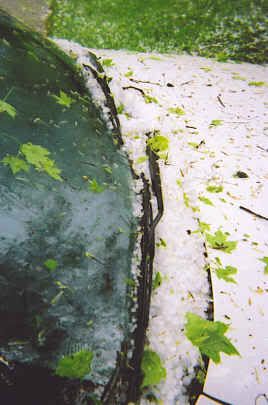 And one last shot of Amy and Co (and Dharma):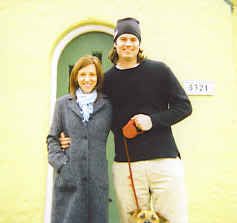 Chicago pics to follow.